Finn and I decided to try out the Photo Booth on my computer yesterday evening. We had been to see my mom at work and to have an early dinner with some of my buddies from school. We sat with Zac out by the now weekly bonfire, and Finn loved loved it. He doesn't get to wear his hat and mittens very often. Anyway, back to Photo Booth. I learned two things: the further back you sit the better the contrast, and I will never be able to take a series of four photos without looking possessed in at least two of them, hence I have cropped from the various series of four photos that we took and put the decent ones together as one series. Yes, there were only four thanks to the steroid-inflicted abundance of face and neck - glad I was wearing a turtleneck! =)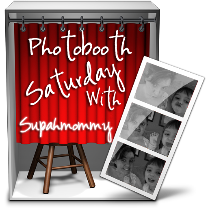 C
LICK THE TIME AT THE END OF MY POSTS TO COMMENT OR READ OTHERS' COMMENTS.
A FEW PEOPLE HAVE ASKED ME ABOUT THIS, THINKING THAT THEY CANNOT COMMENT.
*~*

HELP

*~*
MY OTHER BLOG SAYS "COMMENTS," AND THIS ONE DOESN'T. THEY USE THE SAME SYSTEM. WHO KNOWS? IF YOU KNOW HOW TO FIX THIS WITH
INTENSE DEBATE
LET ME KNOW!